QTC with Andrew Sempere "Direct Encounter with History"
Summer of Darkness, Transmiss.io/n and the Performance of Archive
Info about event
Time
Wednesday 6 September 2017,
at 14:00 - 15:00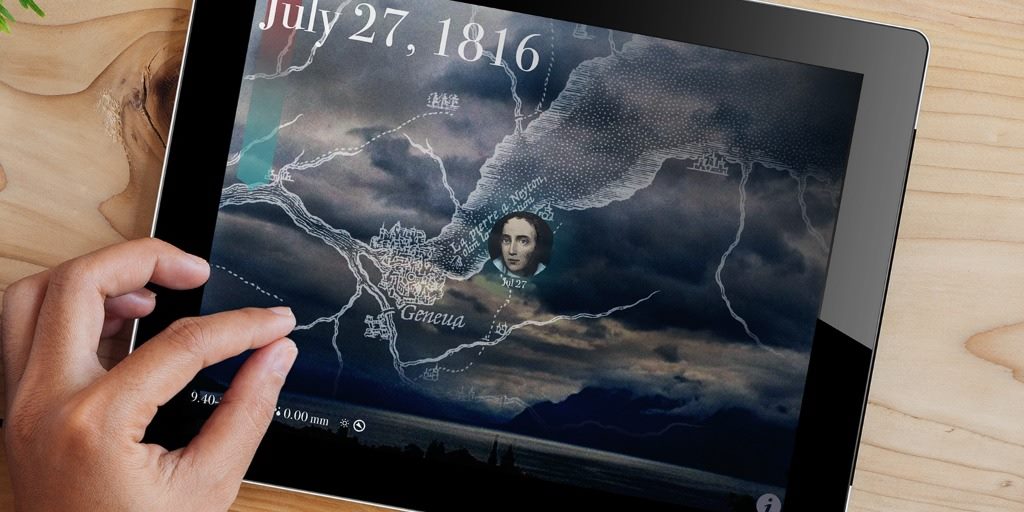 Situated at the intersection of computer science and the humanities, "Digital Humanities" typically refers to multimedia approaches to archiving or museum exhibitions or to the application of advanced data analysis and visualization techniques in a humanities context. While these approaches can elicit powerful insights, they are far from the only ways in which digital computation has changed our relationship to the humanities. Computational ideas and computational thinking have transformed our modes of communication and our methods of creating and consuming culture. They have also changed our techniques for crafting and telling stories and how we relate to history and narrative. In this talk, Dr. Sempere will present two brief case studies, both iOS apps. The first is the Summer of Darkness iOS app, a digital humanities project that tells the story of "The Year Without Summer" through real-time notifications, weather animations, and excerpts of letters, journals, and literary works by Lord Byron, Percy Shelley, Mary Godwin Shelley, Claire Clairmont, and John Polidori. Using techniques borrowed from theater, performance, and fiction, this app examines how computation can be used to transcend "big data" and analytics to add an experiential aspect to digital humanities, turning an archive of material into a performance and facilitating a direct encounter with history. The second app Transmiss.io/n is a geo-locative storytelling app developed in support of a theatre production presented at the 2017 Edinburgh Fringe Festival. While this archive is fictional, the app demonstrates the way in which technology can be used to layer and mix reality across geography and time.
Bio
Dr. Andrew Sempere is the principal of Digital Scenographic and a researcher in residence in
digital scenography at La Manufacture (Haute Ecole de Théâtre de Suisse Romande) where he develops and researches new technologies for stage production. Andrew holds a PhD from
École polytechnique fédérale de Lausanne, a Masters of Media Arts and Science from the MIT Media Lab and a Bachelors in Fine Art from the School of the Art Institute of Chicago. He cofounded the Feral Research Coalition.